The holiday season is meant to be spent relaxing and enjoying quality time with family and friends. Unfortunately, for many of us this time of year means our schedules are kicked into high-gear, leaving what is most important during the holiday season to the wayside.
While cooking, shopping and travel may still fill your schedule, we've compiled a few kitchen tips to help you stay on top of the holiday game, reduce stress and hopefully free up a little time to spend it with those you love.
If there was ever a time to be a leader and strategize a game plan, it's now. Holiday cooking is stressful enough, so take out the guess work and plan ahead of time with friends or family members if they are bringing a dish. As much as we all love mac and cheese, having three show up unexpectedly isn't ideal.
Many grocery stores have caught on that sometimes schedules are too packed to even shop for groceries. Stores like Kroger, Meijer and Target now offer grocery pick-up or delivery to help free up your time.
After all of the planning and pick-ups, store your ingredients and holiday goodies in our 5343 Series Solid Bottom Tall Pullout Pantry with Soft-Close.
Now that you have everything stocked up, it's time to ensure you have every spice you need ready to go and at reach. Staying on top of cooking a holiday dish, especially multiple, is crucial to ensuring things run smoothly and on schedule.
Keep herbs and spices conveniently stored away in a drawer with our 4SDI Series trim-to-fit Spice Organizer Insert.
When hosting a holiday get together, you need all the counter space you can get for prepping and serving, so it is essential to hide away countertop appliances. Making use of hard to organize spaces like blind corners opens up so much storage space in a crowded kitchen.
Blind corner organizers like our 5370 Series Contemporary Organizer, a.k.a. The Cloud, allows you to fulfill your storage needs above and beyond what you thought that forgotten corner could ever do.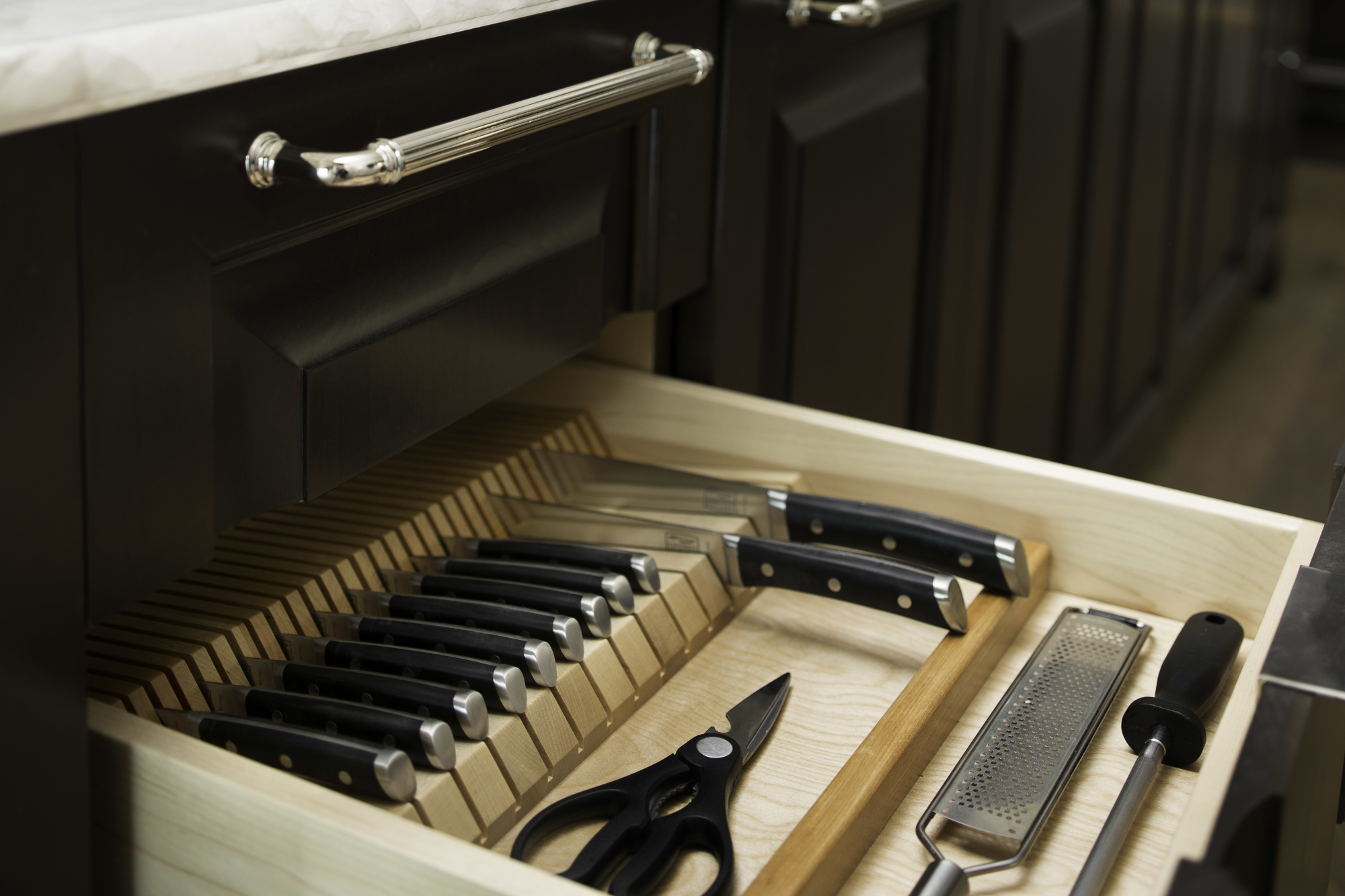 So, maybe you found a new, risky recipe from Pinterest that's sure to be a showstopper at your holiday event. Unfortunately it's going to require a few new kitchen doodads and thingamabobs. Make sure you clear out cluttered drawers to make room for your essentials and new gadgets.
Our 4WDKB Series Cut-To-Size Insert Wood Double Knife Block for Drawers is a great complete drawer system to safely store away knives and other kitchen tools.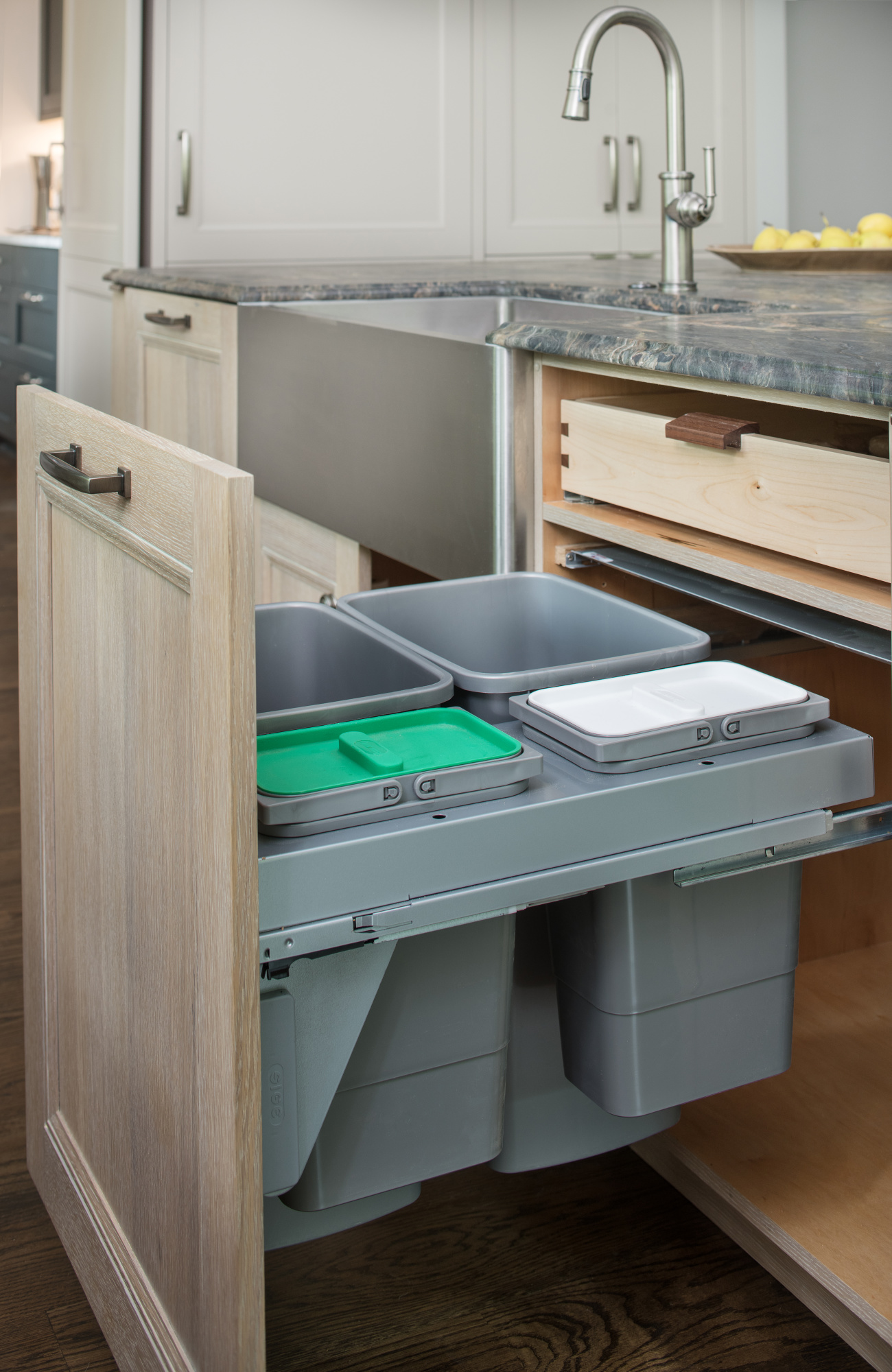 Without a doubt the holiday season usually comes with a big mess, which means you're going to need big time help with clean up.
Proactive cleaning is without a doubt the easiest way to go. Cleaning as the preparation and party goes is a huge relief at the end of the night.
Some feel cleaning as you go distracts from the time you could be enjoying your event and the company of family and friends. In this case, enlist some volunteers to help out after dinner. This time can be spent chatting and sipping coffee while getting the job done.
Prep for the mess and madness with our 53TM Series Quad Top Mount Waste Containers. This unit includes two 35qt. waste containers, one 8qt. container for compost and one 8qt. container for recycling.