Patterned cement tiles have proven to be a trend that will stand the test of time. But really, these artfully polished displays are created with natural materials like sand, clay, and natural pigments to produce tiles that are both extremely durable and eco-friendly.
While the surge of bold patterns and colorful backsplashes has filled your Instagram feed in recent months, cement tiles have long since been a part of home decor. Historians even date some versions of encaustic tiles back to the 12th century!
It's apparent that this trend is here to stay, and all we can say is we are here for it!
I mean come ON! This bathroom is a perfect example of how these tiles can add both a contemporary and vintage flair when mixed with modern details.
Looking for something a little more subtle? Smaller patterns with two colors may be more of your style like this bathroom design by Kate Marker Interiors featuring Cement Tile Shop.
Let's just take a moment and swoon over these beautiful designs.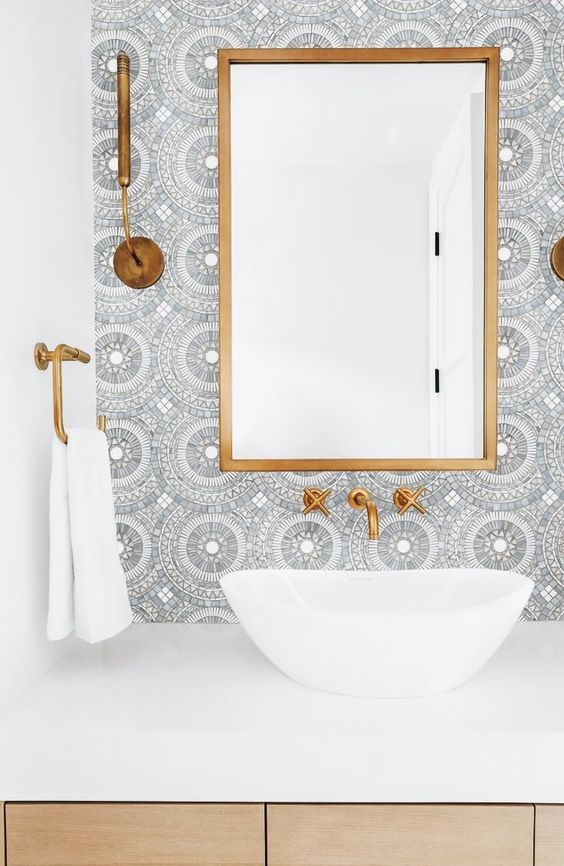 While gorgeous, some of these beauties can come with a pretty hefty price tag. While these tiles can be seen as quite an investment, but that doesn't mean you have to have to go without. With the wave of this trend came an even bigger wave of DIY-ers and their tips on how to hack this trend using stencils like these.